Would you like a white padded and underwired breastfeeding bra? Would you also like it to have pre-formed cups? If so, the white Anita 5059 underwired nursing bra may be perfect for you! This bra normally sells for over £50 so this is one of the best bargains we have ever had! The quality on this bra is really good.

The neckline on this nursing bra is quite low, but it still gives you full coverage. Anita Maternity describe this bra as having a "spacer" fabric. This means it is crafted from a double-layer microfibre which has air padding. This means you should find this bra very breathable.

****Please see the "FITTERS COMMENTS" tab for this bra****

The cups of this bra are pre-formed. You should find this bra gives you a nice shape as well as a good definition. It should also give you a good uplift as well. The cups are also seamless, which means you should find the bra is very comfortable.

This bra can also be worn under T-Shirts. So, together with the fact that this bra is breathable, it becomes a really good choice during the summer months (but don't worry, it is also great in the winter too!)

The underwires are non-restricting and are flexible. This means that the bra should mould to your every movement.

So why choose the Anita 5059 padded and underwired nursing bra? Bearing in mind this bra is normally over £50 we think it is really good value. It should give you a nice definition and it should be comfortable and cool to wear. One of our best ever bargains.

We want to make sure you know exactly what the bra is like so you are not surprised when it arrives, so here are some quick questions and answers from us studying the bra in depth.

Is this bra underwired? Yes

Is the underwire firm or flexible? Quite firm

Does this bra have a "modesty panel" (i.e when the cups are open does it have material to help make it more discreet behind the cups? This is also called an "A-Frame nursing bra". No it has a side sling of material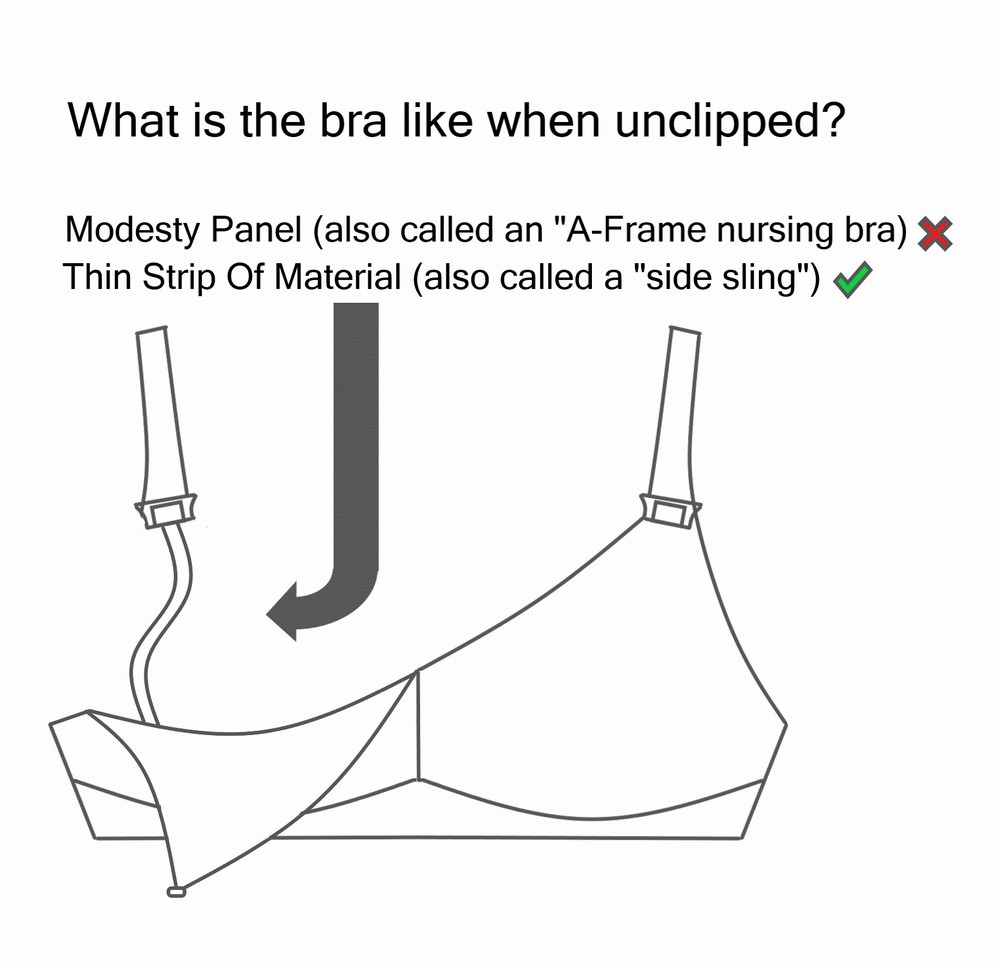 What is the "side sling" like?
A straight strip of stretchy material
Is this bra padded?
No
Does it have a pre-formed cups?
Yes
How stretchy is the fabric on the cups?
It is not very stretchy at all
Does the bra have removable foam inserts in the cups?
No
Would it be suitable as a T-shirt nursing bra?
Yes
Would it be suitable as a Sleep nursing bra?
No
Does this bra have an option to buy matching briefs?
No
Anita sizes work a little differently to UK sizes ...especially after D cup...here are how they match up:

C cup in Anita is C Cup in UK size
D cup in Anita is D Cup in UK size
E cup in Anita is DD Cup in UK size
F cup in Anita is E Cup in UK size
G cup in Anita is F Cup in UK size

So, for example, if you would normally wear a 34F bra in other manufacturers, we suggest you pick and Anita size 34G

MATERIAL THICKNESS OF CUPS:
We try to rate how thick the cups are of each bra, so you are not surprised by this when the bra turns up! We rate this out of 5, so 1/5 is thin cups, 5 out of 5 is thick. We would rate the thickness of the cups of the cups of this bra as 4 out of 5. So quite thick.

WIDTH OF BRA STRAPS
How wide are the straps of this nursing bra? We measured a C cup bra and it came out as 16mm (compare this to one of your own bras to see how wide this feels). The staps then rise to a width of 19mm once you get to an F cup and above. So from C-E, it is 16mm, then from F and above it is 19mm.