Would you prefer a pretty blue nursing bra? If so, how about the Heidi Klum Dreamtime breastfeeding bra? We think you will love how pretty it looks thanks to the gorgeous detailing.

So what makes it so pretty? Well, it has lovely lace and beautiful red bow trims.

Breastfeeding advisors tend to suggest that, if possible, you avoid underwired during your nursing months. So you may be pleased to know that this bra is wirefree. It has no padding.

The cups are really easy to open with just one hand. This makes breastfeeding a little easier, as you will not be fumbling around whilst trying to open your bra with your other free hand.

So why might you want to choose the Heidi Klum Intimates Dreamtime nursing bra? Well, if you want a bra that is pretty and non-wired, this may be a great choice.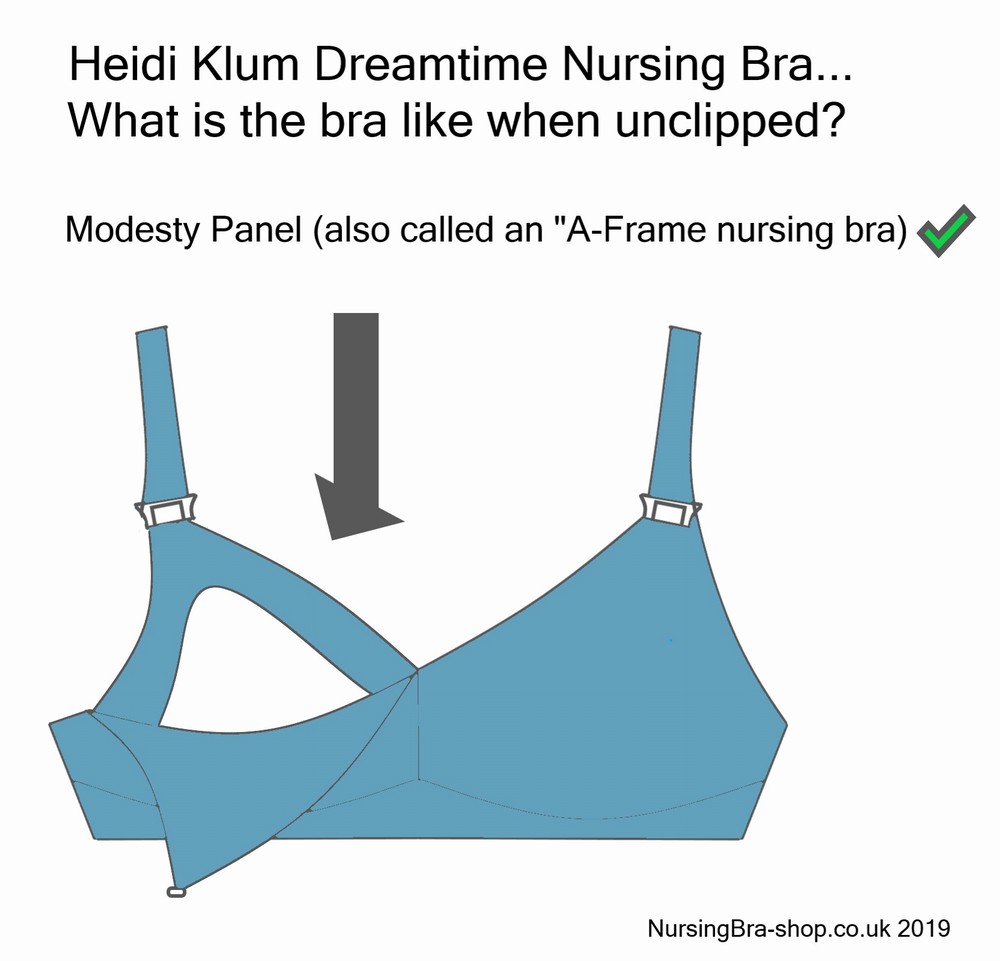 MATERIAL THICKNESS OF CUPS:
We try to rate how thick the cups are of each bra, so you are not surprised by this when the bra turns up! We rate this out of 5, so 1/5 is thin cups, 5 out of 5 is thick. We would rate the thickness of the cups of the cups of this bra as 2 out of 5.