If you would like a pretty pink nursing bra, how about the Heidi Klum Pink Stripe Elodie nursing bra? It has some lovely details that may may you look and feel really feminine!

What sort of details make it so pretty? Well, it is beautifully trimmed with lace and has a gorgeous bow at the centre. It also has a pink stripe to it to make it even prettier.

How about the structure? Well, it has drop A-frame cups that are not padded. Breastfeeding advisors tend to suggest that, where possible, you avoid underwires during your nursing months. So you may be pleased to know that this bra is wirefree.

To help you get a good fit, it has adjustable straps as well as an extended 6-position back fastening.

If comfort is important to you, then you may be pleased to know that this bra has cotton-lined cups.

So why might you want to choose the Elodie Pink Stripe nursing bra? If you would like a nursing bra that is pretty and comfortable, then this may be perfect for you.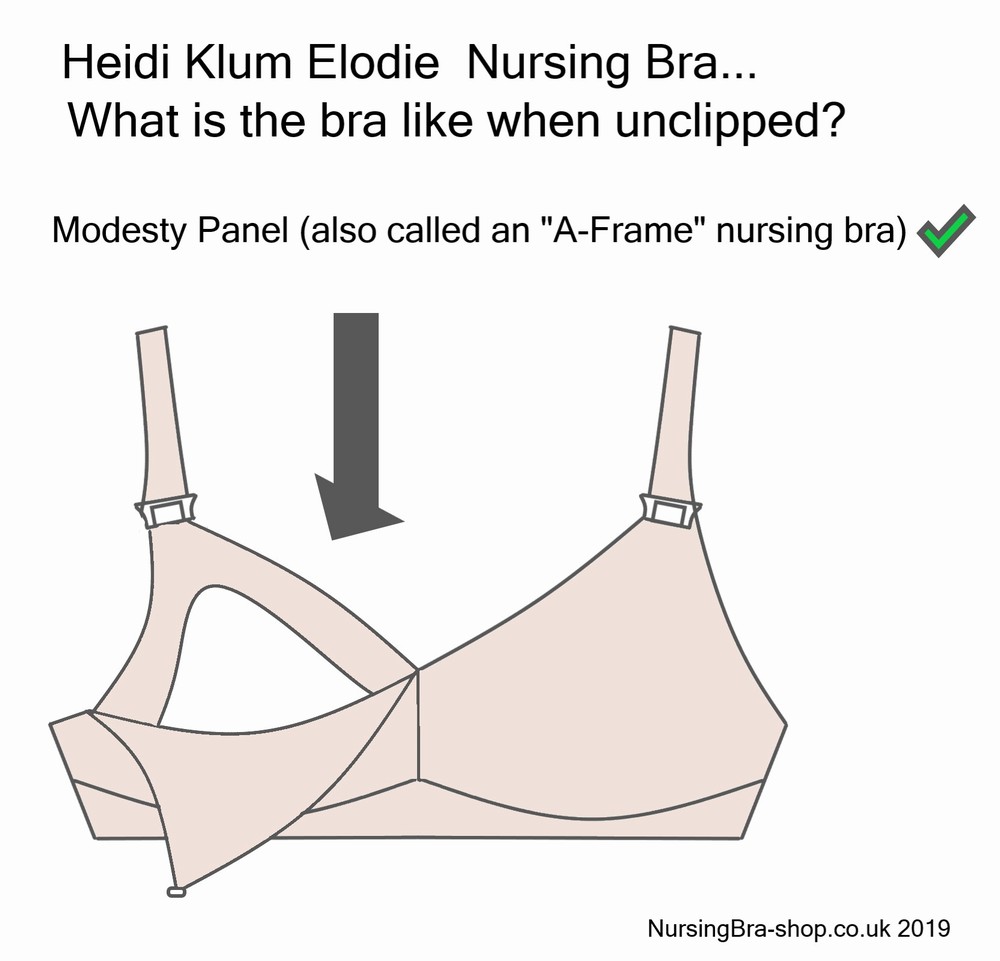 MATERIAL THICKNESS OF CUPS:
We try to rate how thick the cups are of each bra, so you are not surprised by this when the bra turns up! We rate this out of 5, so 1/5 is thin cups, 5 out of 5 is thick. We would rate the thickness of the cups of the cups of this bra as 2 out of 5.