Would you prefer a black feminine nursing bra? How about the Heidi Klum Mama Carina breastfeeding bra? It has a gorgeous soft and lightweight stretch lace and you should find it really comfortable.

So what makes it so comfortable? It has a smooth cotton lining and has an A-Frame cup. The easy-to-open nursing clips help make feeding just a little easier.

If feeling feminine is important to you, then we think you will like the cheeky lace keyhole at the centre front. This bra has a gorgeous corded stretch lace cup and has a scalloped edge that runs along the neckline. It also has a contrast bow...we think it looks amazing.

How about the structure? It is non-wired and does not have any padding.

So why might you choose the Heidi Klum Mama Carina nursing bra? Well, if you are looking for a pretty and comfortable nursing bra, this could be a great option for you.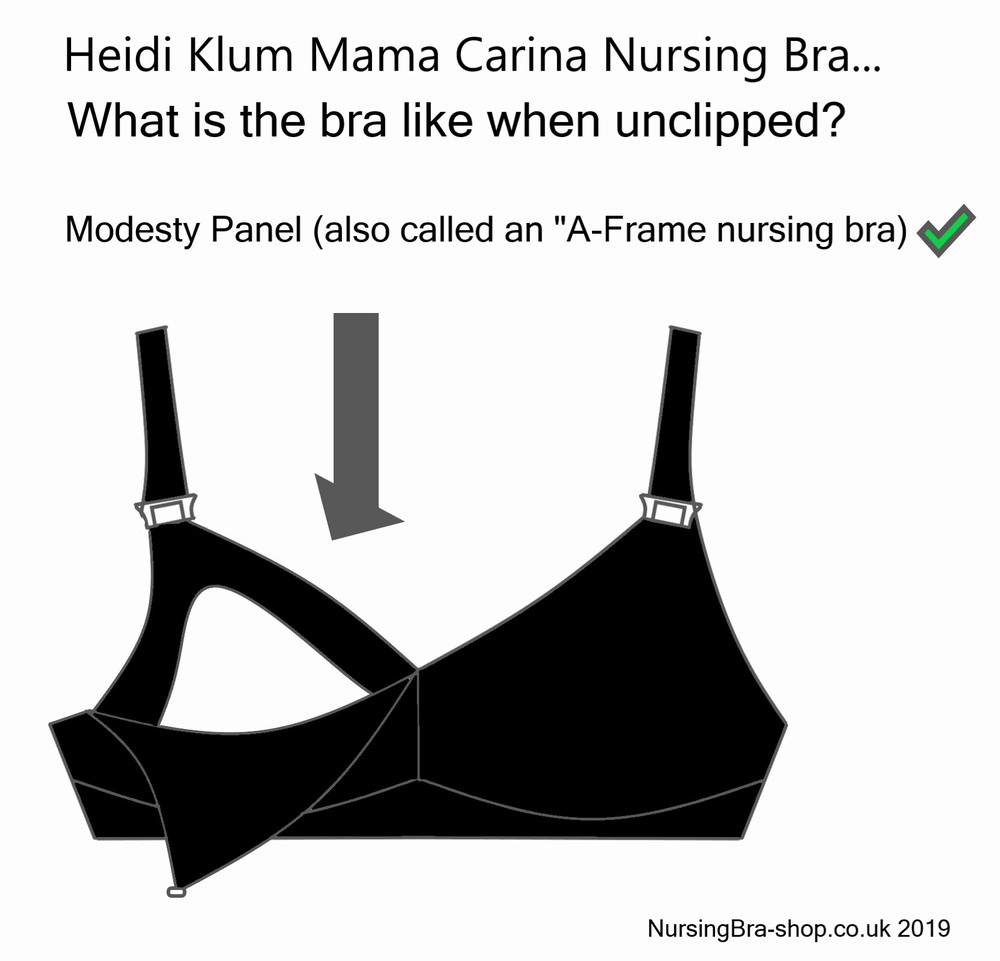 MATERIAL THICKNESS OF CUPS:
We try to rate how thick the cups are of each bra, so you are not surprised by this when the bra turns up! We rate this out of 5, so 1/5 is thin cups, 5 out of 5 is thick. We would rate the thickness of the cups of the cups of this bra as 2 out of 5.